Goodbye to CYC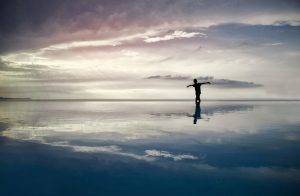 If you'd like to understand what happened for us at Community Yoga Center, here's a brief synopsis:
On July 7, we were told Inner Freedom Yoga could not return to The Community Yoga Center. (All teachers had moved out on July 1 for renovations). It was a big blow after teaching yoga there for 20 years. We are now located at the Arcata Presbyterian Church, corner of 11th and G Streets in 2 of their lovely rooms and are very grateful for their hospitality. Yet we were expecting to return to CYC in August. It has been my second home. Now we will not be going back unless something drastic changes.
I am looking for a new home for us, so please keep me posted if you know of any inexpensive locations for rent in Arcata, about 1,000 square feet minimum is needed.
And, I'm looking for a new office space as I was seeing coaching and yoga clients at CYC as well.
Please let me know if you know of any office spaces in Arcata that I can share!
Although it was a rough first week of grief and shock, I am glad to be moving on. I think this is a welcome change to something that has not been in alignment for a long time. Now I have an opportunity to create something new and I feel excited and curious about what's next.
THE BACK STORY:
The only reason I was given is that they want Inner Freedom Yoga to find a new space and they didn't like Patrick's behavior when he came to try to talk to the teacher who was repeatedly removing our fliers from the space. (She hung up on him when he called to ask her to stop removing our fliers, so he decided he'd come find her at her class…she shut the door in his face there, so he sat on the steps, reciting a mantra. She reported him to the police. Longer story but that's the gist).
There has been conflict between her and another CYC teacher and us-  who seem to be friends- and none of it makes much sense to me.  I hear they complained about us taking over the space, while the long-term manager allowed IFY to rent in this capacity and gave us priority on time-slots.  One of them often yelled at our teachers as they came into the space to teach, another systematically removed our fliers, many times shut and locked the door right in our faces, turned their backs to us in the hallway, did not say hello, and regularly hid our personal items. There was no friendly communication and no direct communication from them. When I reached out to seek harmony, my call was not returned. And the manager did not intervene. When that manager left last Summer, the behavior increased. The owner got involved, heard our complaints, and yet nothing changed – until now.
I was told by the owner she would try to get mediation going. And she said she would find a neutral manager who was not a teacher. She didn't get mediation going and instead hired one of those teachers as the manager. Gave us 3 days to remove our remaining stuff and changed the locks. Now, they've removed the old website and any sign of our existence there, including our poster on the front door directing students to our new location.
My heart is pounding. It's all rather upsetting to me that yoga teachers would behave this way to each other and that we were treated this way after years of service and paying about 90% of the rent.
Why did I stay so long? Because it was home.  Plus, many things were great there, it was easier than moving, my students loved it, the price was right, and because I was hoping for positive change.
So, now that this has all settled in, I'm happy to be moving on.  I am done with the drama and hostility.
What I DO Want: A friendly atmosphere in which to share my offerings and to support others in sharing theirs. A space that is clean, centrally located, affordable and welcoming.
So for now, we are staying at the church. It is working well for us.  It is very friendly and has nice wood floors, good heating, easy access to bathrooms, and great natural lighting.  I hope to see you there!
You can find our schedule and upcoming events atwww.innerfreedomyoga.com/classes.