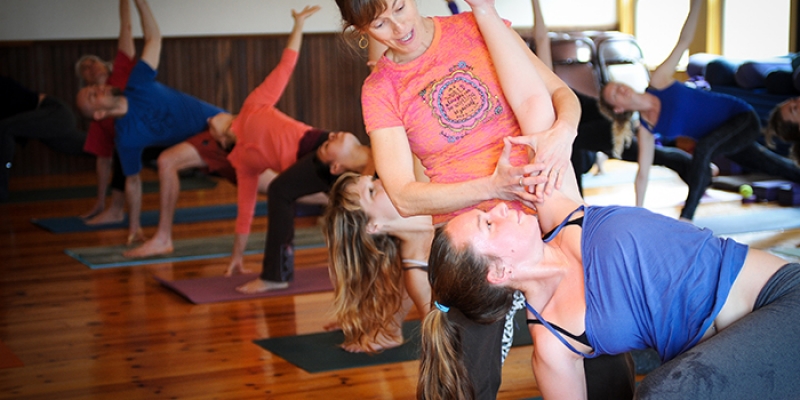 Private Yoga Options
We can support you in healing your injuries, unwinding your restrictions, balancing your breathing, learning meditation, or designing a private yoga class to meet your unique needs.
Yoga Therapy & Somatics – for people with pain and restrictions
Private Yoga Class – yoga or meditation instruction tailored to you
Life Coaching with Robyn
Do you feel stuck in your career or relationship?  Do you find yourself caught in the same patterns of communication or behavior?  Are you ready to live a life you love?  Coaching can help you make a shift in an empowering and playful way. Learn More
Testimonials
Life Coaching with Robyn opened some major doors for me, and I am convinced that in just one meeting I gained more insight than I would have from years of weekly therapy!  Her gentle, clear guidance helped me see issues I've been struggling with for years through a completely new lens.  I now have unique (and even fun) tools that I can use again and again as uncomfortable situations and thought patterns surface. Earth shattering approach as far as I am concerned, and Robyn is centered, respectful and compassionate which makes the process easier. 

Hi Robyn, I just wanted to say thank you for your help. My back is feeling better, and I feel I now have some very good "tools" to keep things going that way. On my walk home, after our last session, I felt taller and freer than I did on my walk into town. Thank you again. 

Robyn - I am a true believer in the "miracle" of Somatics.  After 3 days and twice a day, I woke up this morning with only a twinge.  I will continue to do twice a day, at this point, for ever!!