Come Home To Yourself – Life Coaching with Robyn Smith
It is our birthright to feel vibrant and happy every day and do work that feels deeply fulfilling. We were meant to flourish, be creative, and live a life we love.  Yet we find ourselves feeling unhappy and stuck in patterns that we don't like but can't seem to change.  Feeling unable to generate what we want, unworthy of abundance and joy, or trapped in a body that limits our ability to thrive are common frustrations.
My coaching is about helping you feel vibrant and whole while living a life you love.  I offer a safe and non-judgmental space in which you can explore and find your way to positive changes.  I'll assist you in developing effective action steps toward your goals and offer you valuable tools for enhancing your relationship with yourself, others and your life's work.  If you are willing to shift out of old patterns and step into full vibrancy and joy,  I'd be pleased to support you!
I call my coaching the Yoga of Relationships.  It is a very body-centered form of coaching, woven with the ancient wisdom of yoga; so you'll learn how to trust and reference your body as your guide while learning how to become more present and aligned with your heart.  Sessions are dynamic and playful, including breathing practices and embodied engagement which makes your learning more powerful and effective than simply sitting and talking. You'll learn fun and easy methods for communicating effectively, listening to your body wisdom, shifting out of stuck places, and creating what you really want.
I love working with women who want to explore who they are now, as part of a process toward positive change.  I also enjoy working with committed couples wanting to create more ease and harmony.  My specialties:  enhancing relationships, communication skills, finding your purpose and life's work, eating issues, low self-esteem, following your heart.
TESTIMONIAL:  (see more below)
When I first came to Robyn, I was going through one of the most uncertain and emotionally intense transitions of my life.  My confidence and self-esteem were both at an all-time low.  I have been to traditional therapists since I was a teenager, and moved to Humboldt looking for a different approach to dealing with my life-long struggle with anxiety and depression.  Robyn introduced me to methods of facing and understanding my "problems" that were unlike anything I'd encountered in over ten years of traditional therapy.  By teaching me to consciously engage and tune into my body, I was able to discover a deeper and more meaningful connection with my mind and the way that it works.  Robyn made me feel safe whenever I was with her.  She helped me to be with my fear instead of running from and judging it.  She showed me what it means to create and live in a space of real integrity.  She helped me to know myself as a person who is already capable, lovable, and whole.  My gratitude for our work together is immeasureable, and I will continue to use the tools she gave me to empower myself for the rest of my life.   -Bailey, Arcata, CA
Check out the upcoming Self-Esteem Video Course for Women starting on June 20!
Early pricing ends June 15.   More Info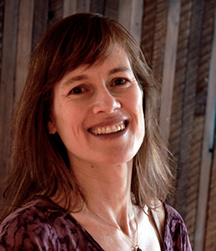 I am the founder and director at Inner Freedom Yoga, a certified Anusara yoga instructor, certified Hendricks Conscious Living and Loving (Big Leap) Coach, yoga therapist and Hanna Somatic Educator (Somatics) and have been teaching yoga since 1994. I've been on a journey of personal unfolding for over 25 years and am passionately committed to a life of joy, radiance and following the true wisdom of my heart while serving others to do the same.
My studies with the Hendricks have been deeply transformational and I'm thrilled to be able to support people in making powerful life changes like the ones I've made. I have completed the intensive 2-year Leadership and Transformation Program in addition to many other trainings and continue to assist Kathlyn Hendricks at her trainings.  I call my coaching The Yoga of Relationships because it is a unique synthesis of ancient yogic wisdom with brilliant body-based coaching methods.  I also offer classes in Conscious Living, Self Esteem groups for women, Conscious Loving for couples, and more.  In addition, I am now enrolled in the NARM training for working with developmental trauma.  Read Full Bio
Schedule an Appointment
Skype or in-person sessions are available Monday – Friday. All sessions are one hour. Email robyn@innerfreedomyoga.com or call (707) 440-2111 to schedule.
Packages: 
The Relationship Breakthrough Session:  Discover your personal stumbling blocks to relationship harmony and learn what to do about them.
75 minutes Skype or phone
$108
3-Month Coaching Package:  Take the journey into uncovering your blocks, getting unstuck, and learning to live in harmony.  You'll learn powerful tools and practices for continued transformation.
Sessions are 60 minutes.  In person or on Skype.
Call for more info.
Locals Only 5-Session Package:  Call for info
Testimonials
Robyn's life coaching session helped me to identify and face some big questions I had been avoiding.  I really liked the prompting for full body expression in looking at these difficult questions.  It seemed to bring  me fore fully into the process and gave me the inkling that the answers were there inside awaiting my own unearthing.  Robyn is so supportive, nonjudgemental and open.  I appreciated her sense of curiosity throughout the process.

Meeting with Robyn opened some major doors for me, and I am convinced that in just one meeting I gained more insight than I would have from years of weekly therapy!  Her gentle, clear guidance helped me see issues I've been struggling with for years through a completely new lens.  I now have unique (and even fun) tools that I can use again and again as uncomfortable situations and thought patterns surface. Earth shattering approach as far as I am concerned, and Robyn is centered, respectful and compassionate which makes the process easier. 

Thank you so much for sharing your work with me.  I found the work that we did together integral in shifting how I approached what I had considered before meeting with you a problem. Instead, the "problem" became an opportunity for personal growth.  I thought of you often with so much appreciation and gratitude in the months following our session and have been meaning to share that appreciation and gratitude with you since then!

My sessions with Robyn have been truly enlightening and transformational. With compassion and understanding, she provides a safe and supportive environment. Her guidance through movement and breathing have helped me get in touch with what I am seeking.  I've gained clarity of my true goals, and what steps I can make to achieve them.  For me it is a slow and meditative process, recognizing old thought patterns and habits that don't suit me any more and making subtle shifts.  I am grateful to Robyn for teaching me how to make these gentle but groundbreaking, subtle shifts!